Was anyone here ever a Bionicle fan? Whether or not you were, hopefully you will find this interesting. I have been working off and on on a Minecraft Bionicle adventure map. In case you are unfamiliar, Bionicle arc one (the arc this map is based off of) was about how this tropical island place with six villages representing the six elements were oppressed by an evil darkness titan. Six heroes came to the island and saved the villages and defeated the darkness.
First off, note I said BASED off of. The villages are not exactly like they were in the original game/comics, you play the part of each hero, etc. You go from village to village, completing some quests and completing a major challenge in each. When you get the Elemental Symbol at the end of the challenge, you put it in the village's Hall of Toa and get a piece of the legendary Golden Armor, as well as a special tool. The map will be made in vanilla Minecraft so no mods are needed, but there will be a texture pack that goes with it which must be used. As of yet the pack has not been made

Hopefully when it is done people will like it and give donations. I will post updates and screenshots here in case anyone is interested.
View of Onu-Koro (earth village, unfinished) from the Ga-Koro Passage.
Hall of Toa in Onu-Koro, with an inactive Suva waiting for the Symbol of Earth.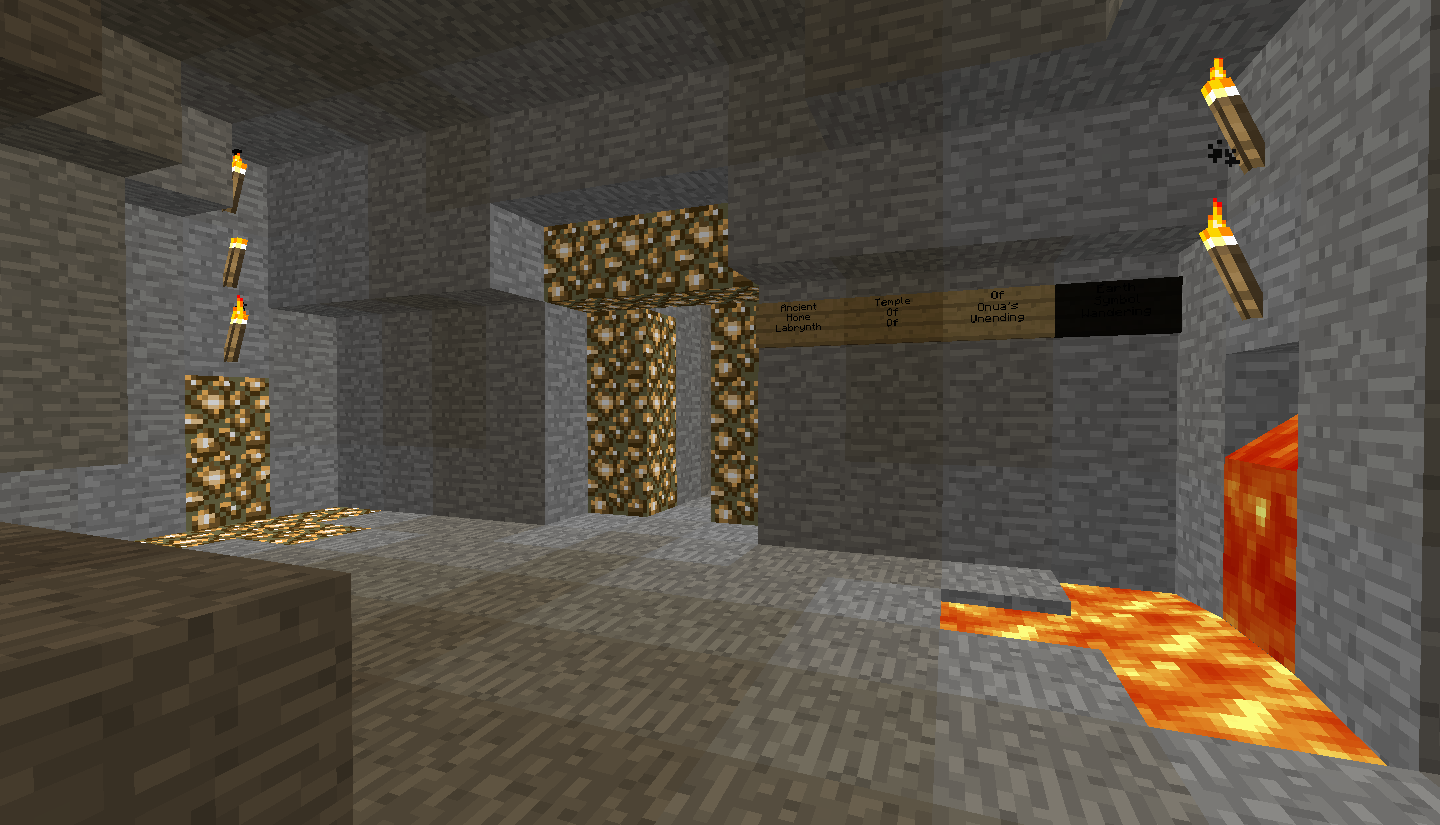 Entrance to Onu-Koro Labrynth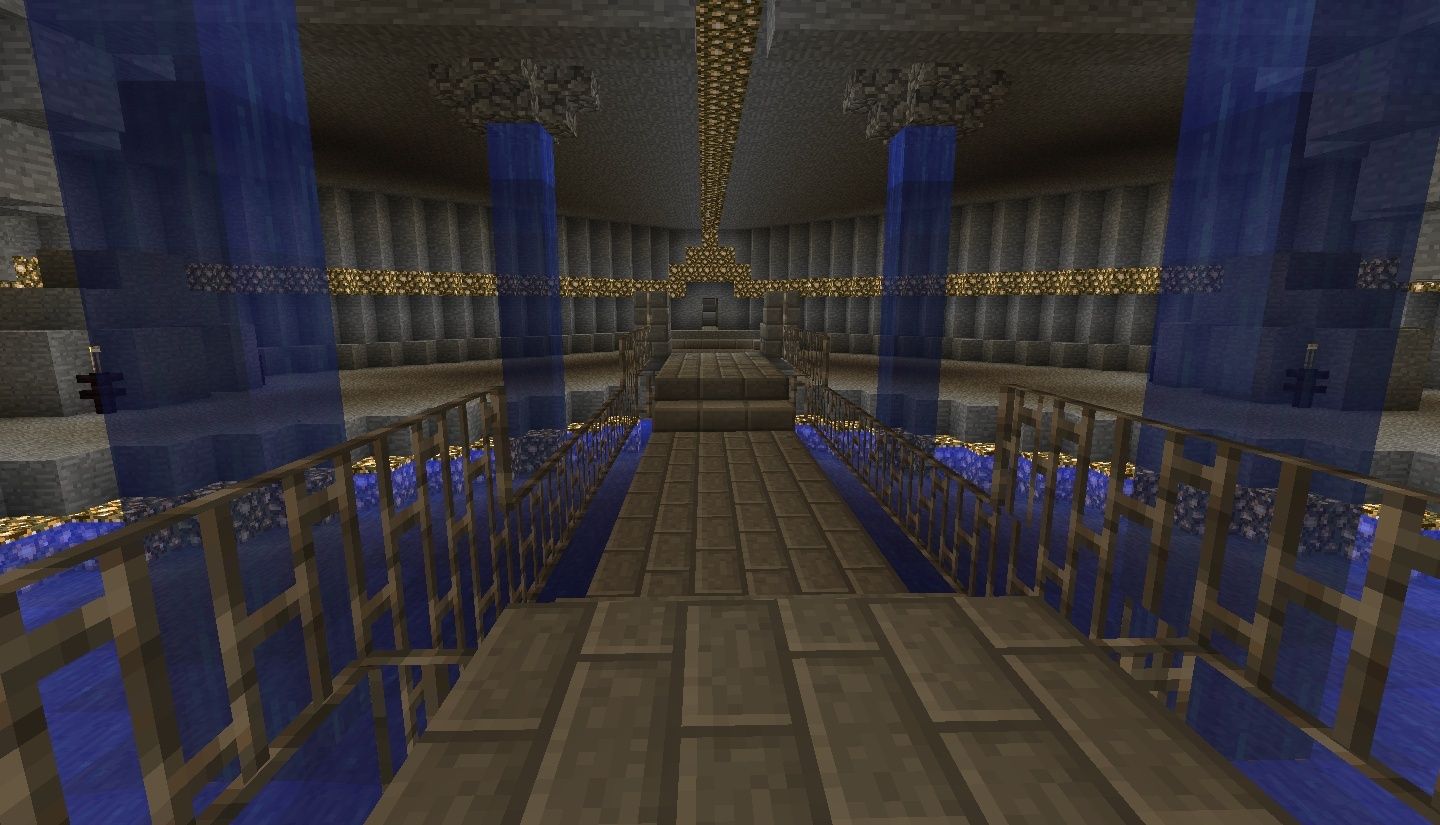 View of the entrance to Onu-Koro from the bridge.
Entrance to Le-Koro (wind village, unfinished)
Le-Koro interior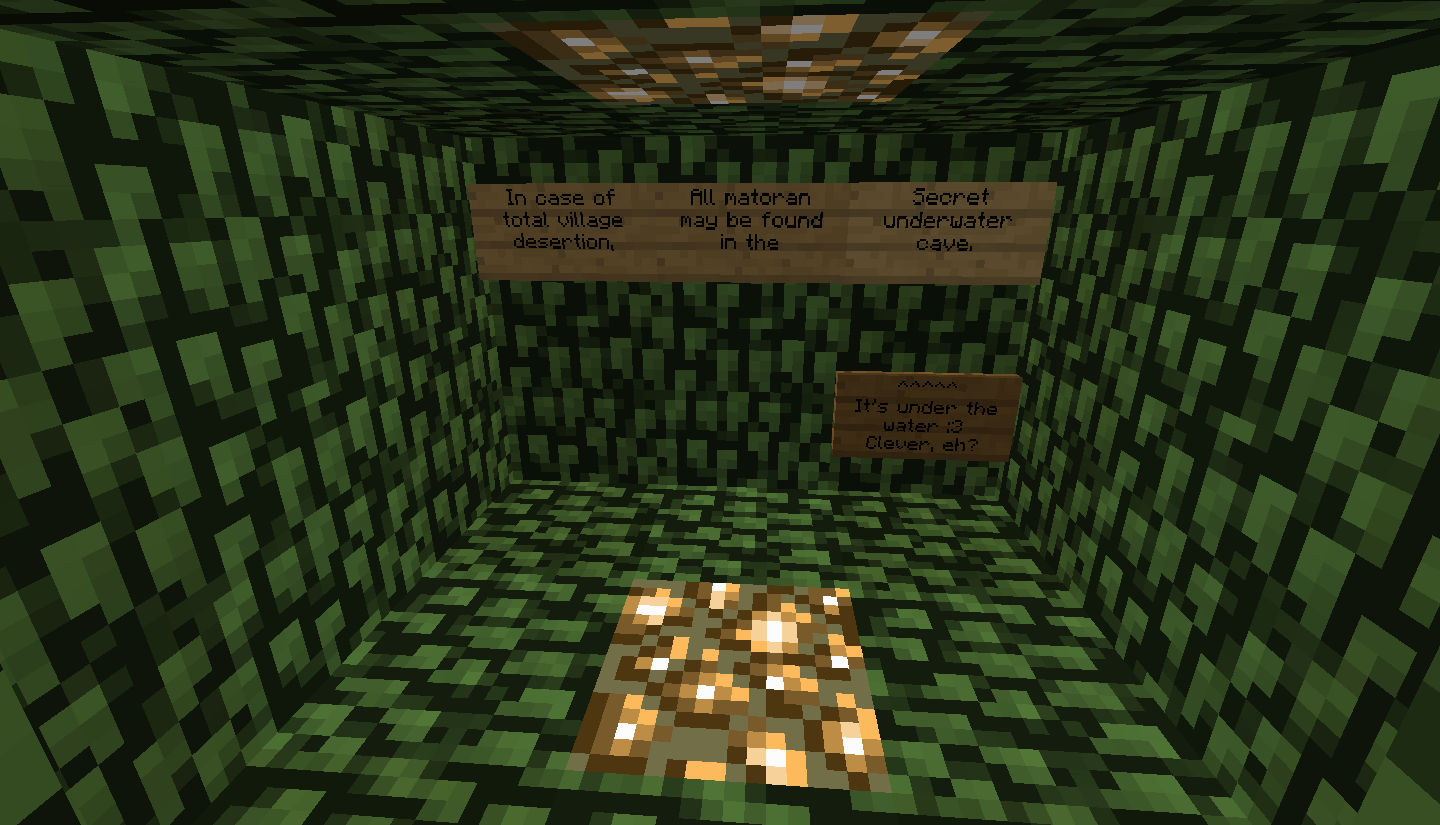 Ga-Koro (water village, unfinished) elder's hut
------------------------------------------------------------------------------------------------------------------------------------------------
Quote :

No matter my love of Gundam, I know Heero and company have no chance of victory.
The Gundams are excellent machines.
The Evas are not.
They are monsters.
~Gaijin D